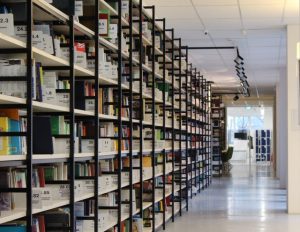 Let's continue having English conversations in the community. Your task today is to talk to a librarian. You can practice your English, and find a good thing to read!
Here is one way you can start the conversation:
YOU: "Hello, can you recommend a good book for me? I am learning English and want to practice."
LIBRARIAN: "What types of books do you like?"
YOU: "I like fiction books, and history too. I read a book called Seedfolks that I really liked."
For more library vocabulary, try this website.