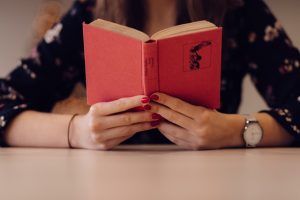 If you have kids, a great way to practice English is to read them children's books.
This website has many free kids books for you to try. Here's how.
Find a book that looks interesting.
Click "Read online"
Read out loud with your kids!
If you don't have kids, you can still try these books. I recommend Zanele Situ: My Story for an inspiring story you will enjoy or Family Resemblances by Lowry Pei for a challenge.