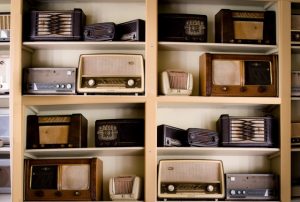 You are all very busy students! One way to practice English while doing the dishes, driving or riding the bus, or even at work is to listen to talk radio. You can hear news and other stories on KQED public radio.
How to Listen
Easiest:
Find a radio. Go to 88.5 FM. Done!
On the internet:
Go to http://www.kqed.org/radio/listen/ and click the blue triangle to listen.
With an app:
If you like apps, download TuneIn for free. Search for KQED-FM. You can explore other stations too!