The Secret to Learning English

Experts agree that "immersion" is one of the best ways to learn English. With immersion, you learn by doing: having conversations, watching TV and movies, singing songs, all in English.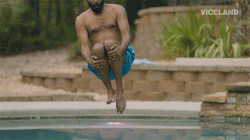 How Revolution English Works
Through Facebook Messenger, we'll send tips on how to learn English. We'll also send fun videos, quizzes, songs, and more to help you learn quickly.
So be sure to click on the things we send you and practice as much as you can. Learning English can be a challenge, but we're here to make it easier for you to achieve your learning goals.