The American Civil Liberties Union of Arizona (ACLU) filed a lawsuit on Thursday, October 3, in the United States District Court in Arizona seeking financial compensation for damages that the Trump administration caused thousands of immigrant children who were separated from their families when they tried to cross the border.
The lawsuit seeks damages on behalf of parents and children who were traumatically separated, frequently without explanation or even the opportunity to say goodbye to each other. The ACLU also highlights how parents were coerced to sign documents accepting their deportation in exchange for being able to meet with their children. These parents were not informed of where their children were located or when they would see them again. They also did not have access to adequate legal counsel and were deported to their countries without knowing when they would see their children again.
When did this family separation policy begin?
This crisis is part of policy changes enacted by the Trump administration ("zero tolerance"). In an interview in March of 2017, then Secretary of Homeland Security John Kelly confirmed that the department was considering separating children from their parents at the border. "Yes, I'm considering (that), in order to deter more movement along this terribly dangerous network. I am considering exactly that. They [children] will be well cared for as we deal with their parents".
According to the ACLU's case details, defendants include officials from the Departments of Justice, Homeland Security, Health and Human Services/Office of Refugee Settlement, and the White House. In December 2017, a number of these defendants collaborated in drafting a secret internal memorandum which described a plan to enforce family separations along the southern border. This action was highly criticized by the press and human rights organizations in part because the government failed to create an efficient system to facilitate reunification.
On April 6, 2018, then Attorney General Jeff Sessions issued a memorandum (Memorandum for Federal Prosecutors Along the Southwest Border) known as the "Zero Tolerance Policy." In this document, Sessions writes, "I direct each United States Attorney's Office along the Southwest border- to the extent practicable, and in consultation with DHS- to adopt immediately a zero-tolerance policy for all offenses referred for prosecution under section 1325(a)." Also, on May 7, 2018, he confirmed the policies suggested in this memorandum and he mentioned the situation with children, "If you are smuggling a child, then we will prosecute you and that child will be separated from you as required by law".
During this period, hundreds of children were separated from their parents. Children were transferred from the Customs Border Protection (CBP) to the Department of Health and Human Services (HHS) Office of Refugee Resettlement (ORR) custody, and subsequently, they were sent to foster parents in different states across the U.S. These children were of different ages, including babies and infants.
On June 15, 2018, a Department of Homeland Security Spokesman in a conference call said that from April 19 to May 31, 2018, almost 2000 children were separated from 1,940 adults.
On June 20, 2018, President Trump signed an executive order to reverse the policy, while still maintaining the "zero tolerance" border control by detaining entire families together.
In September, 2019, A report by the HHS Office of the Inspector General addressed the impact of family separation on the children that were separated from their families, saying, "facilities reported that addressing the unique mental health needs of separated children was particularly challenging. According to program directors and mental health clinicians, separated children exhibited more fear, feelings of abandonment, and post-traumatic stress than did children who were not separated."Revealing that they had no plan for attending to these children and lacked enough resources to deal with the situation, he continued, "mental health clinicians expressed that high caseloads limited their effectiveness in addressing children's needs. ORR's required facility-wide staffing ratio is 1 mental health clinician for every 12 children. However, facilities reported that some individual mental health clinicians managed caseloads of more than 25 children".
The legal document presented by the ACLU mentioned that by December 12, 2018, the ORR had identified more than 2,800 children believed to have been separated from their parents, but by September 11, 2019, they had identified an additional 986 additional separated children whom the government has not yet identified by name to the court.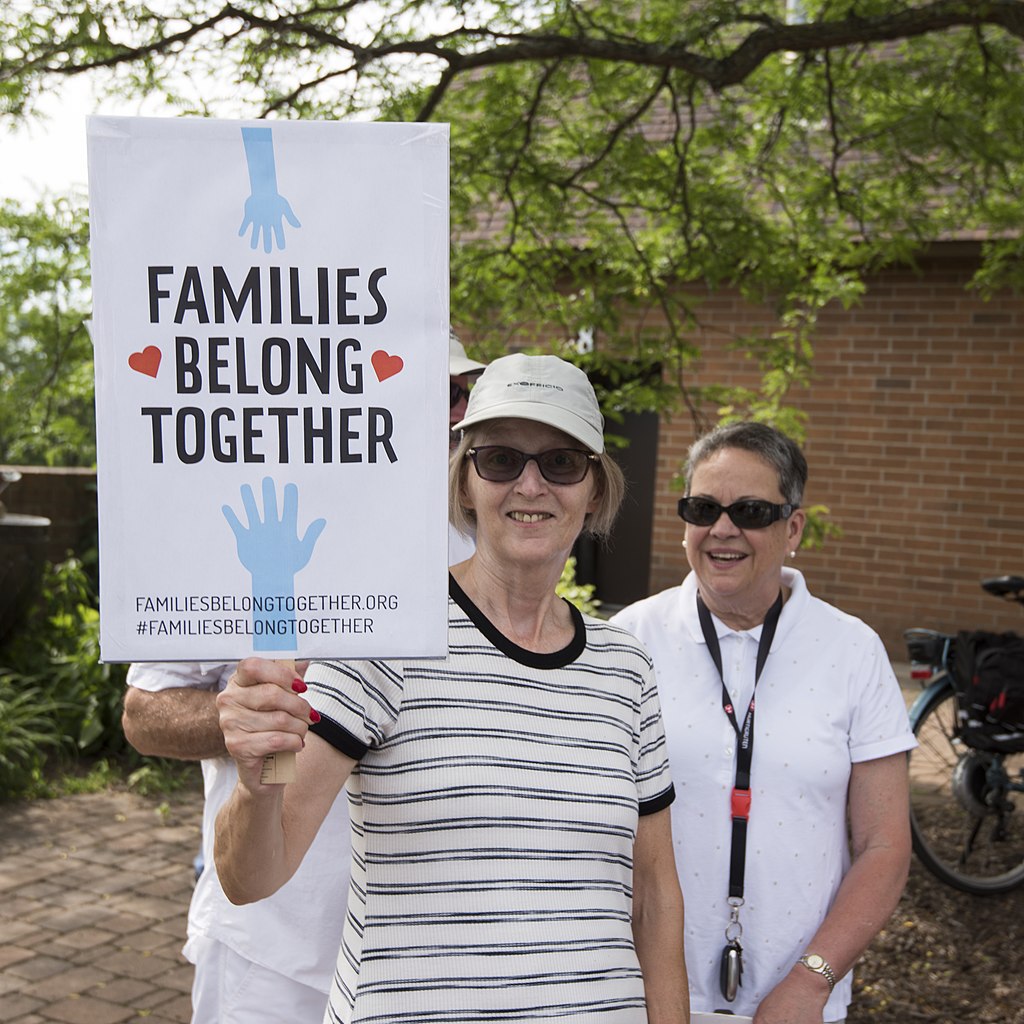 What is the demand?
According to the ACLU document, the family separations severely traumatized children and their parents. These children were forcibly separated from their parents. In the case of younger children who have been placed with new families, many feel confused about who their parents are because they have established connections with their foster parents. Older children blame their parents for this separation. The lawsuit also indicates that when children were separated from their parents, many of them were detained in facilities under very bad conditions, without care tailored to children, and that they had little or no communication with their parents for weeks or months. The ACLU notes that "although separated families can never be made whole, justice requires redress for their suffering. Plaintiffs now seek that justice for themselves and others like them.
In their class action complaint filed on October 3, 2019, the ACLU holds that the following laws were violated:the Fourth Amendment (unreasonable seizure of children); the Fifth Amendment Due Process Clause (fundamental right to family integrity; right to a hearing; right to adequate health care); Equal Protection (prohibiting discrimination on the basis of race, ethnicity, or national origin); and 28 U.S.C. §§ 1985 and 1986 (prohibiting conspiracy to violate civil and constitutional rights).
The ACLU represents several children and families from Guatemala, El Salvador and Honduras who were separated along the border in Arizona for up to 16 months. The lawsuit does not mention a specific sum of money, but asks that the lawsuit have a collective status, and if the ACLU wins, it may also be of benefit to thousands of families that are not suing in this complaint.