Today we'll use a video clip from the show "Superstore" to learn some key words and phrases. First, learn the key words by clicking on the blue cards below, then see the sentences that describe the scene. Finally, watch the clip and try to follow along.
Hoy usaremos un video clip del programa "Superstore" para aprender algunas palabras clave y frases. Primero, aprenderá las palabras clave haciendo clic en las tarjetas azules que se encuentran abajo, después repase las frases que describen la escena. Por último, vea el clip.
Tap on the blue box to see the definition of the word. Tap the blue box again to see the word.
Toque en el cuadro azul para ver la definición de la palabra. Toque el cuadro azul de nuevo para ver la palabra.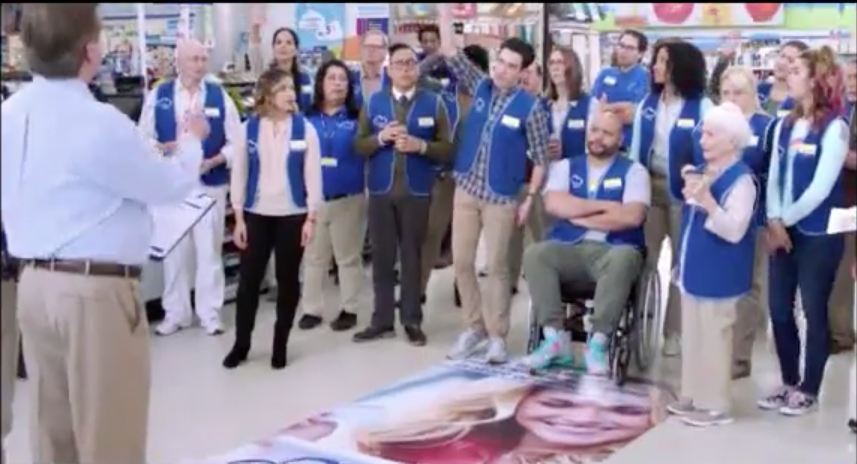 A worker asks about who is getting laid off.
Un trabajador pregunta a quien despidiran.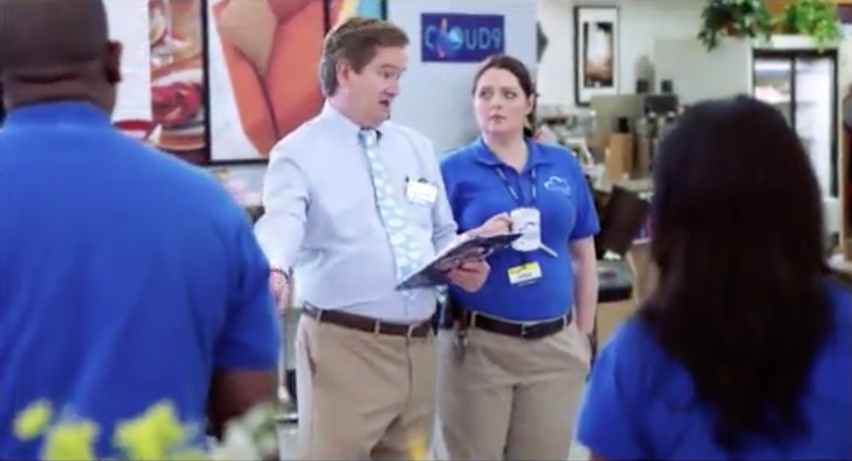 Manager says: "I don't know but I have until the end of the day to decide."
Gerente dice: "No sé, pero tengo hasta el final del día para decidir."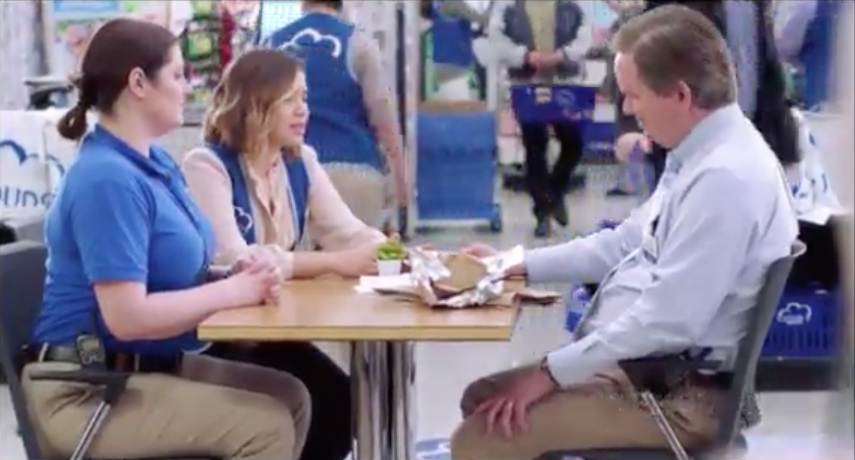 Assistant manager tells manager: "The longer you drag on this decision, the worse it is going to be for everyone."
El gerente adjunto le dice al gerente: "Cuanto más se demore esta decisión, peor será para todos."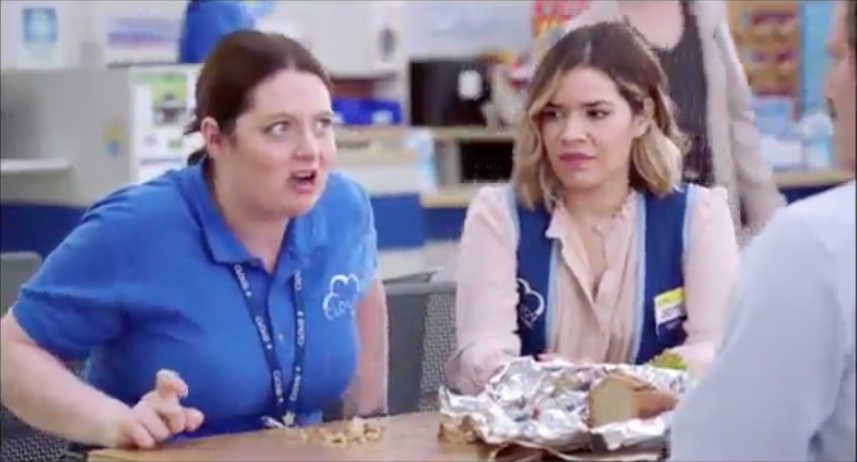 The manager is very concerned and does not want to fire six workers.
El gerente está muy preocupado y no quiere despedir a seis trabajadores.
If you liked this clip, click below to watch full episodes of Superstore for free.
Watch full episodes >>
Si le ha gustado este clip, haga clic abajo para ver los episodios completos de Superstore de forma gratuita.
Ver episodios completos >>