Have you ever needed help translating a sign but no one was around? Well now you can use the camera on your phone to translate!
¿Alguna vez ha necesitado ayuda para traducir un letrero? Bueno, ahora puede usar la cámara en tu teléfono móvil para traducir!

Google Translate is a free mobile app that allows you to translate images, text, and speech. The instructions below will show you how to install the app and translate a sign with the camera on your phone.
Traductor de Google es una aplicación móvil gratuita que le permite traducir imágenes, texto y voz. Las instrucciones siguientes le mostrarán cómo instalar la aplicación y traducir letreros o anuncios con la cámara en su teléfono.
1. Click on PLAY STORE (Android)
Haga clic en PLAY STORE (Android)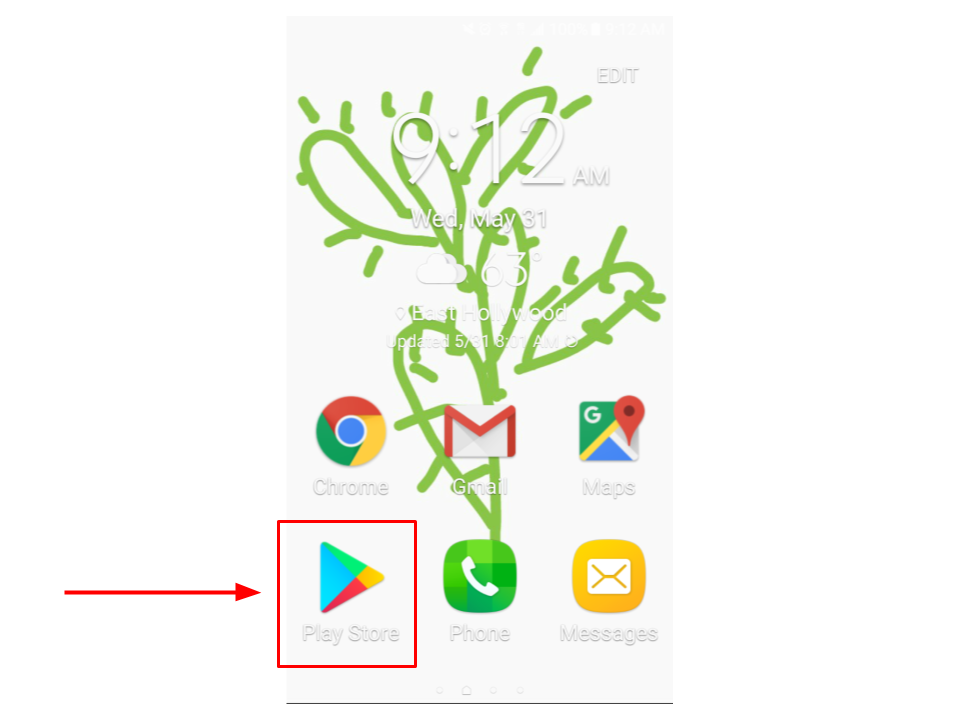 2. Click on the search bar
Haga clic en la barra de búsqueda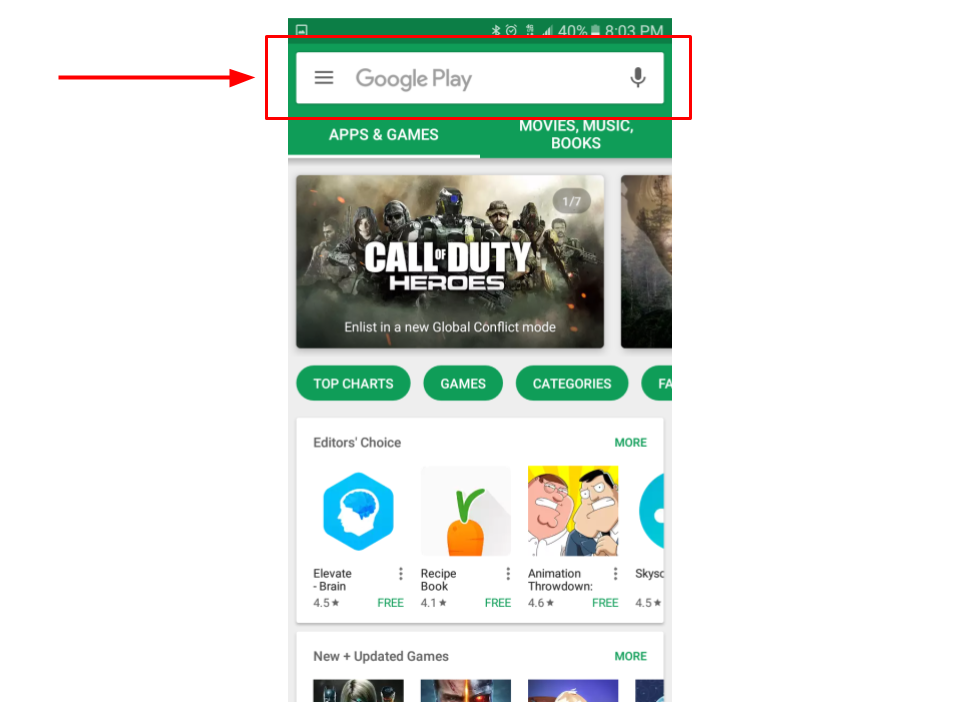 3. Type: google translate
Escriba: google translate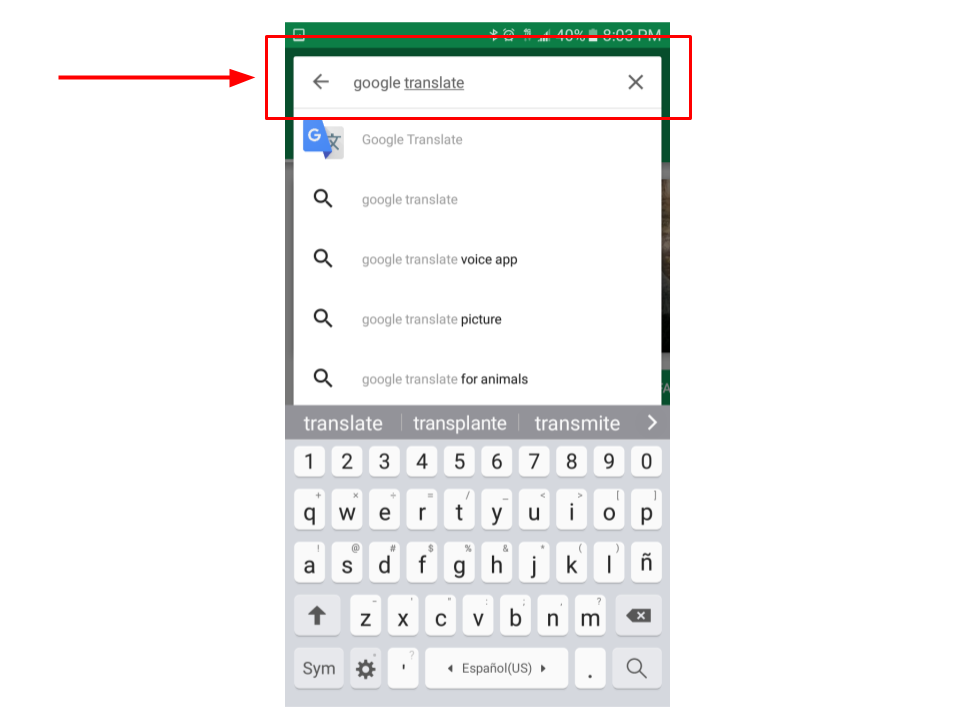 4. Click on INSTALL
Haga clic en INSTALL

5. Click on OPEN
Haga clic en OPEN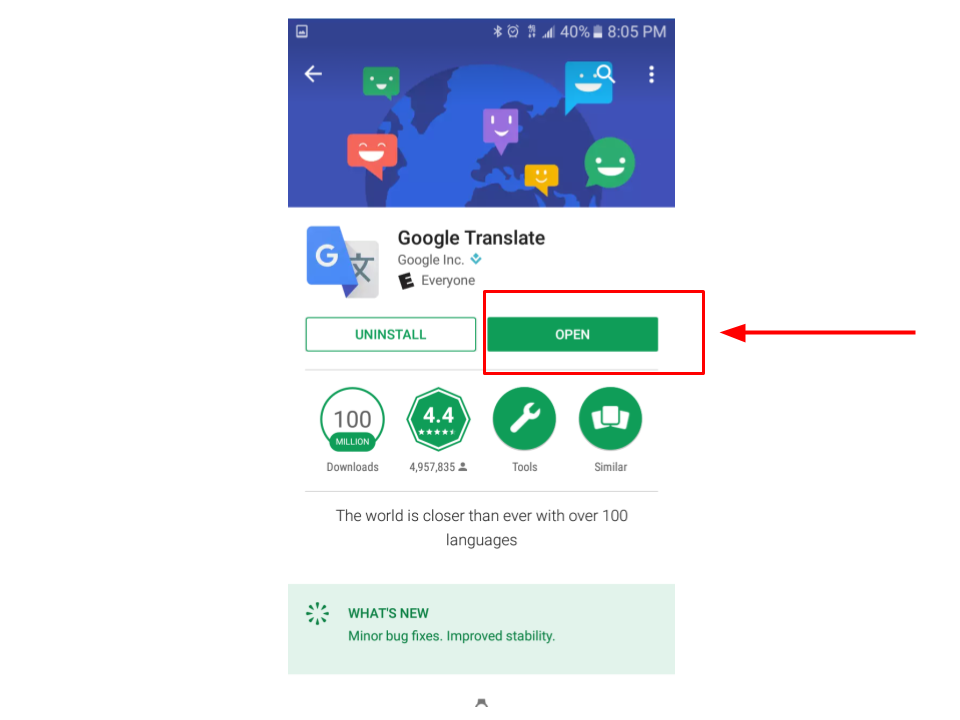 6.
Select PRIMARY LANGUAGE
Seleccione PRIMARY LANGUAGE
Select SECONDARY LANGUAGE
Seleccione SECONDARY LANGUAGE

Click on DONE
Haga clic en DONE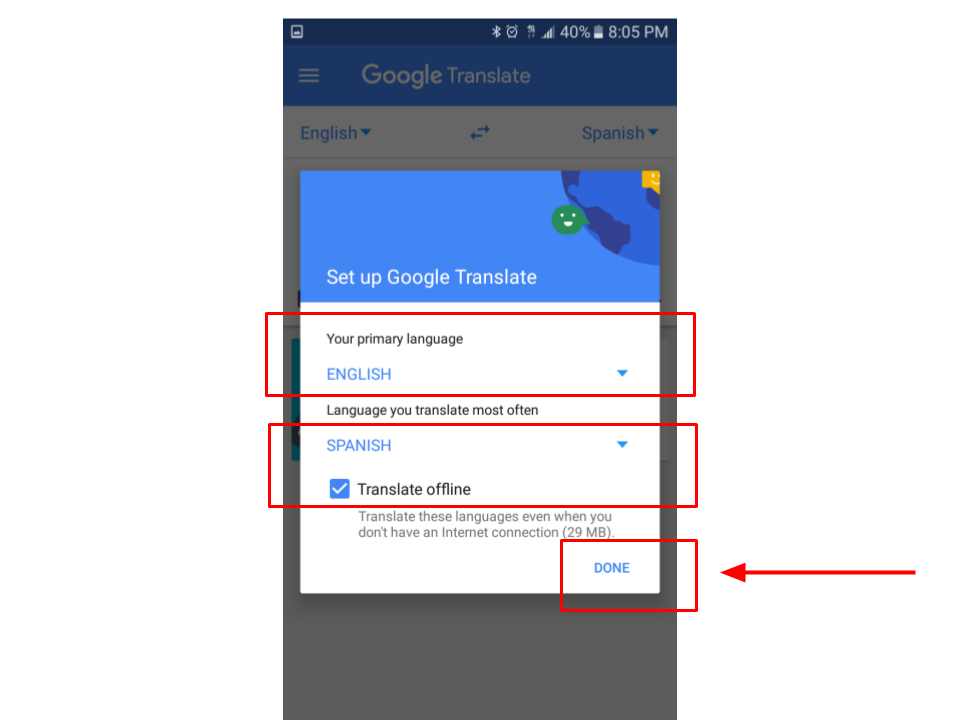 7. Click on camera icon
Haga clic en el icono de la cámara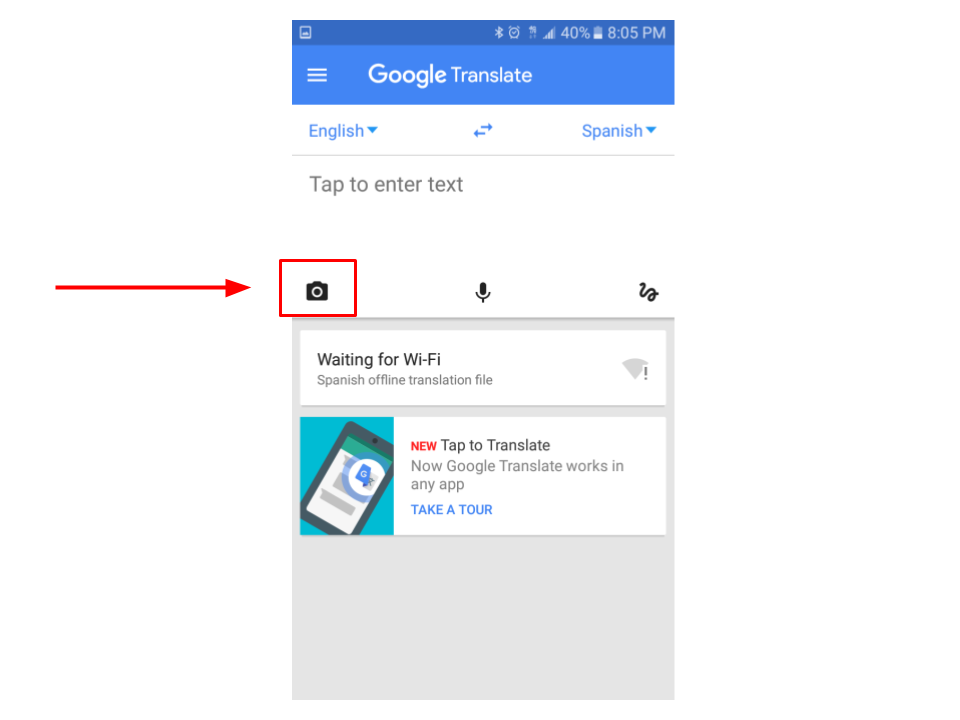 8. Point your camera at a sign you want to translate
Apunte su cámara a un letrero, anuncio o señalamiento que desea traducir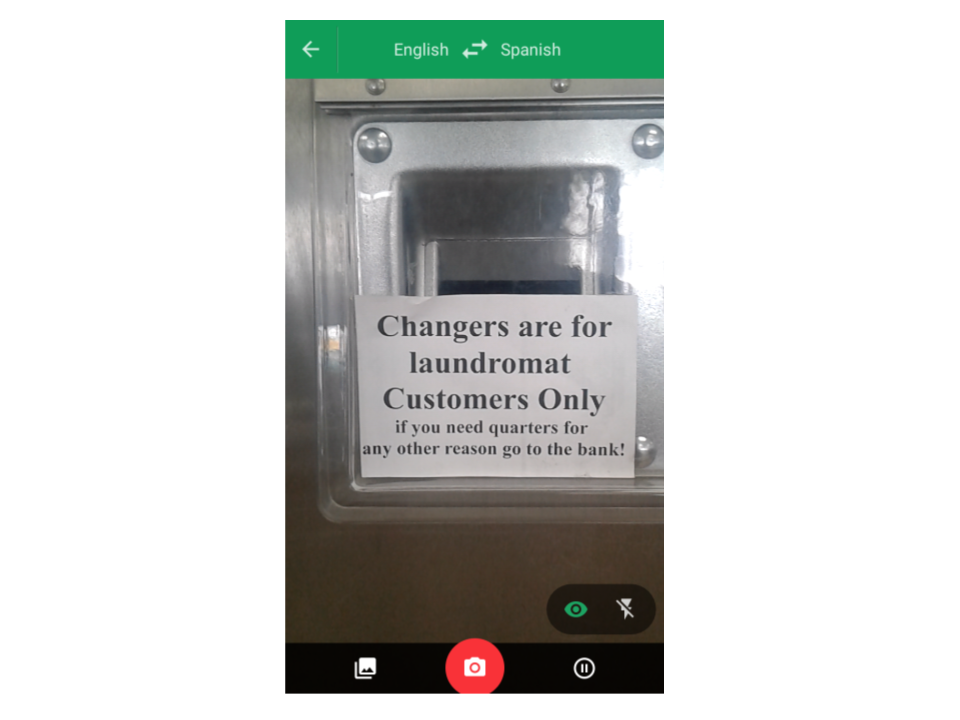 9. Sign will automatically be translated
El letrero se traducirá automáticamente